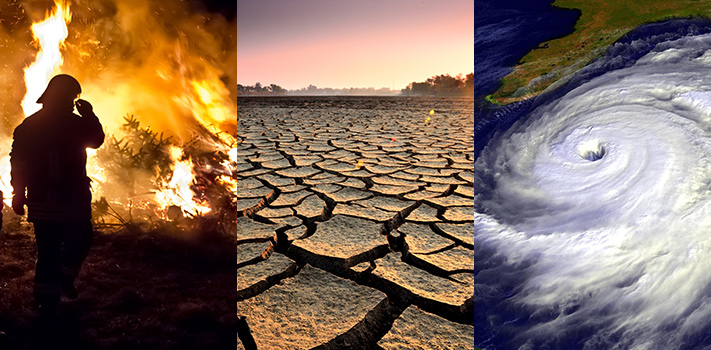 What are the best strategies for stopping global warming? Carbon pricing? The Green New Deal? Government mandates to reduce production and use of fossil fuels, and simultaneously increase the production of clean and renewable energy? Here's a brief list of sustainability priorities that the United States should implement in order to avoid contributing to the most catastrophic consequences of anthropogenic climate change:
Permanent ban on all offshore drilling off the continental United States and Alaska.

Ban all tar sands oil imports via TransCanada- so that means ban all trains and pipelines that transport crude oil from Canada to the U.S., and stop the development of the Keystone XL pipeline and the Dakota Access pipeline, as well as pipelines like Line 3.
Before doing any kind of crazy new policy like the Green New Deal, or even a less crazy policy like the various federal carbon pricing proposals circulating Congress, first the United States must re-join the Paris Climate Accord.
The United States must also restart all ambitious goals to meet the climate targets set by the United States at the Paris Climate Accord. All regulations for fossil fuel developments that were mandated under the Clean Power Plan (CPP), which mirror goals set at the Paris Climate Accord, must be enforced. Greenhouse gas emissions from power plants will need to meet the standards set by the Paris Climate Accord and the Clean Power Plan.
There were a few significant events which showed strong signs of global progress in addressing anthropogenic climate change in 2014-2015, leading to the Paris Climate Accord:
the Pope's Encyclical on Climate Change

Obama's CPP

Paris Climate Accord
These events represented true progress. We must get back to this momentum.
Some of these states even have more ambitious strategies to reduce greenhouse gas emissions and fight climate change than put forth in the CPP or at Paris. Examples of states with ambitious climate mitigation plans include: states like California, Hawaii, Washington, and New Mexico (all states which have passed bills through their states' legislatures that mandate 100% renewable energy within the next 25 years for their entire states), as well as states like New York (which is planning a congestion levy for cars in the city center of NYC).
_________________________________________________________________
Carbon pricing, incentives for clean energy and clean energy job growth - are among public policies that would benefit the environmental health of the planet by increasing investment in clean and renewable energy; helping in the fight against climate change by lowing greenhouse gas emissions from energy production. Policies supporting clean job growth would also help the economy. Here is an article by Green City Times - a guide to needed public policies for environmental (as well as economic) sustainability, including our take on the Green New Deal -
__________________________________________________________________________________________________________________
_________________________________________________________________